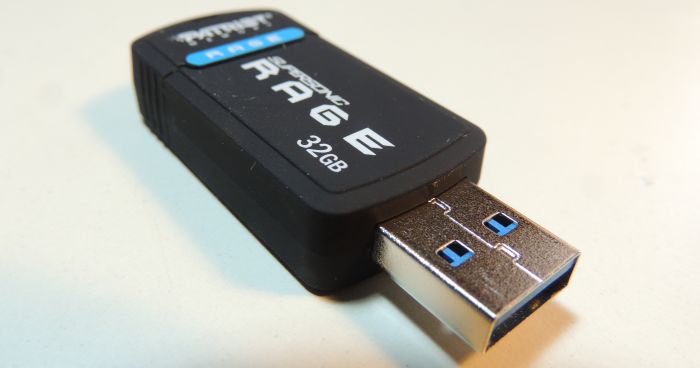 Voilà un test rapide de la clé USB 3.0 Supersonic RAGE 32GB de Patriot. D'abord quelques photos: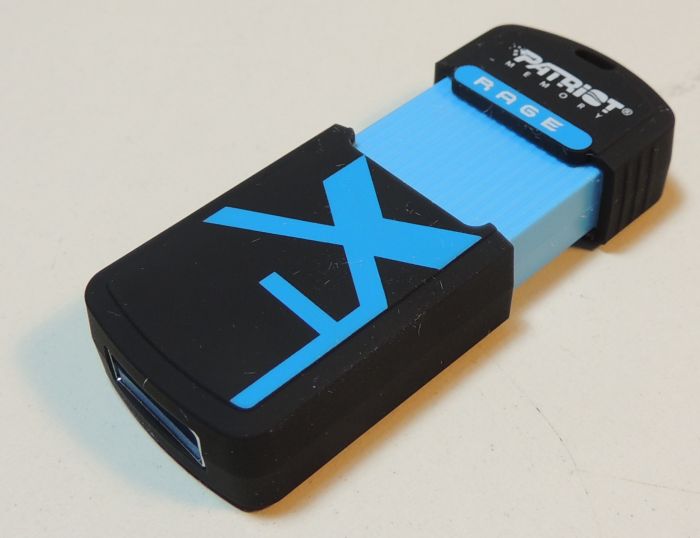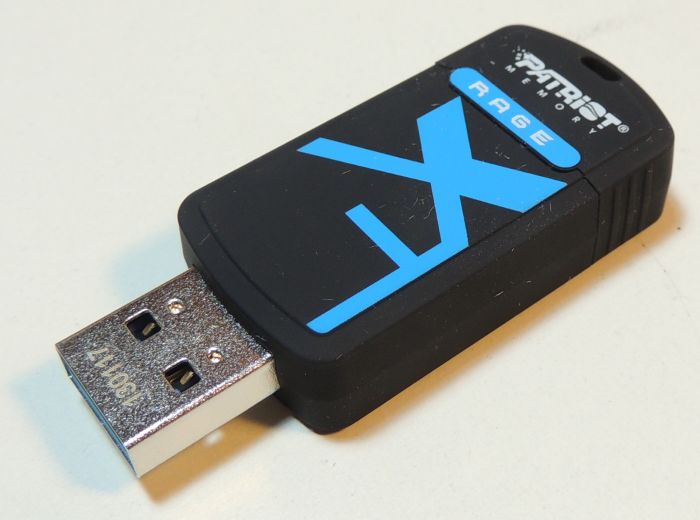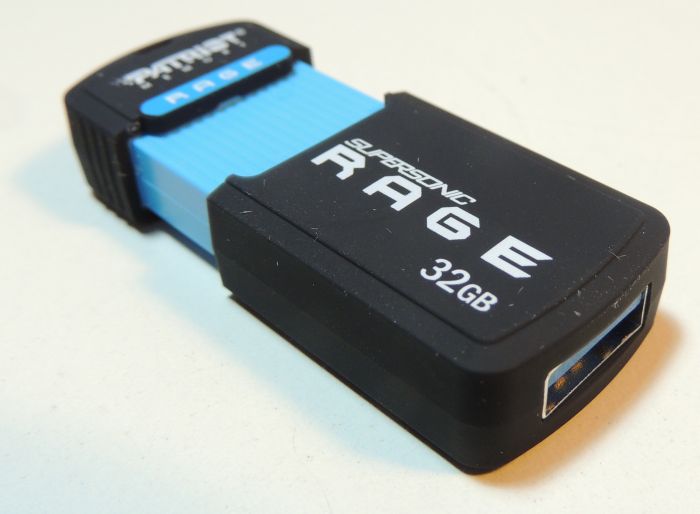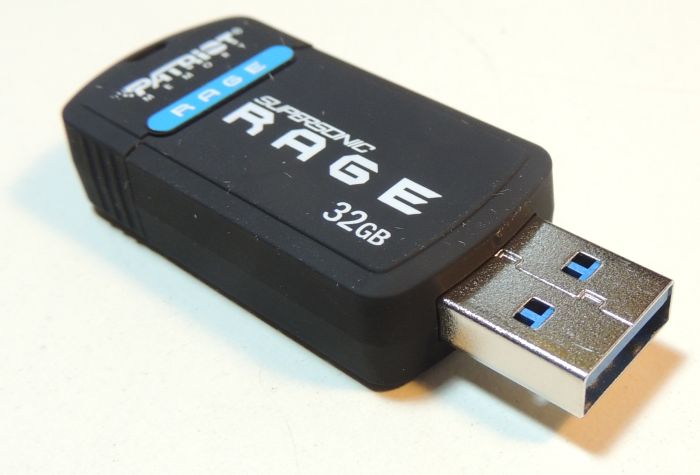 Et maintenant un petit bench rapidos avec CrystalDiskMark 3.0.2 (64-bit):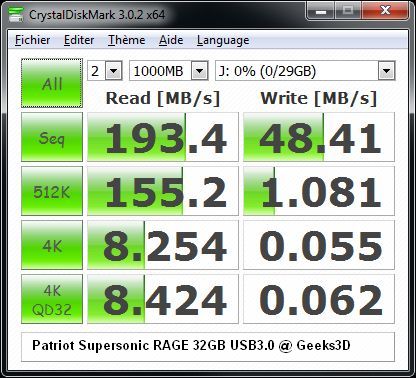 Les specs de cette clé USB indiquent: up to 180MB/s READ et up to 50MB/s WRITE. Le test CrystalDiskMark nous montre que c'est le cas: 193MB/s en lecture et 48MB/s en écriture pour le test séquentiel (Seq : Sequential Read/Write Test (Block Size = 1024KB)).
Juste pour le fun, voilà le test CrystalDiskMark d'une clé USB 2.0 EMTEC de 8GB effectué sur la même machine: