In the version 1.4.0 of GPU Caps Viewer, I added a validation functionality: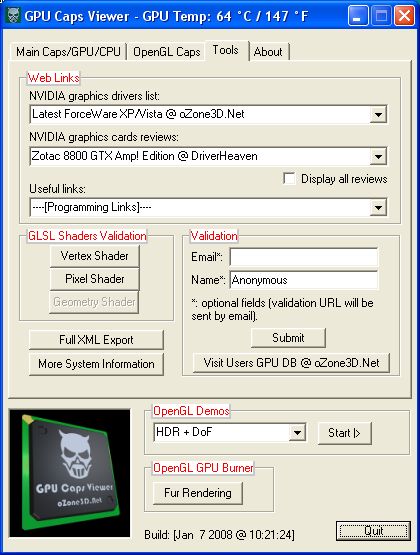 A similar facility can be found in CPU-Z or GPU-Z: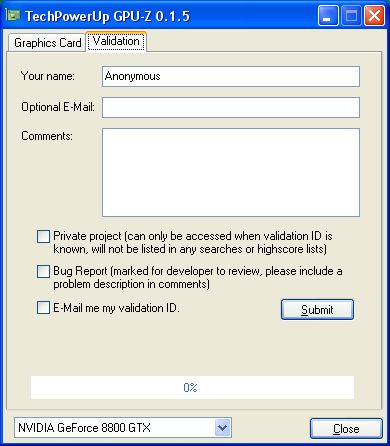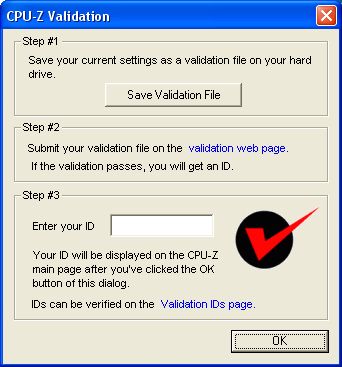 The validation allows you to submit online the graphics card data (renderer name, drivers version, gpu codename, texture units, opengl version, and so on.). Just click on the [Submit] button of the Validation group. This operation sends video card data to oZone3D.Net server. You can see all recent submissions here. If you have filled the email field (email and name fields are optional), you will receive the url of the validation webpage. Here is an exemple with my graphics card: GeForce 8800 GTX
The validation is useful to display your graphics system in a neat manner: a sîmple URL you can add everywhere (in email/forum signature for example). You can use the validation url to bring additional information for graphics benchmarking or to help graphics applications developers to find a problem / fix a bug.