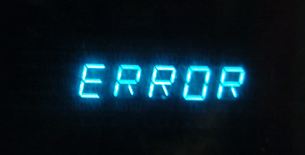 Dans un des derniers dev, je suis tombé face à ce message d'erreur:
"The application failed to initialize properly (0xc0150002)"
lors du test de mon app sous un Windows XP SP2 fraichement installé.
What the hell???
Qu'est ce que tu me veux Windows? J'ai tout bien codé alors quel est le problème?
Comme d'hab je demande à gOOgle un petit coup de pouce et il me file des tonnes de liens sur le problème. Un des premiers liens, si je me souviens bien, concerne la suite Office… chuis bien avancé moi! Bon je continue mes recherches et toujours pas de solution en vue mais à un moment je vois le mot clé Dependency Walker. Oui c'est le soft génial qui permet d'analyser les dépendances d'un binaire: en gros il montre toutes les DLL liées à un binaire (*.exe ou *.dll). Et là la solution: une des DLLs de mon application était dépendante de msvcr90.dll. msvcr90.dll est une des dlls de Visual Studio 2008 et donc toutes les applications compilées avec VS2008 poseront ce problème sous XP (pas sous Vista on dirait…).
La solution au message d'erreur 0xc0150002: soit vous installez les redistribuables VS2008 sur la machine cible, soit vous recompilez le binaire problématique avec VS2005 de façon à supprimer la dépendance avec msvcr90.dll, soit… c'est tout!