ABOUT MSI KOMBUSTOR
MSI Kombustor is a graphics card (GPU) stress test utility and OpenGL benchmark, co-developed by MSI and Geeks3D teams.
DOWNLOAD
The latest version of MSI Kombustor can be downloaded from this link:
www.ozone3d.net/redirect.php?id=212
SCORES
MSI Kombustor online scores can be found here:
www.ozone3d.net/gpudb/msi-kombustor.php
MSI KOMBUSTOR GALLERY
OpenCL test
GPU computing test based on OpenGL compute shaders
Tessellation tests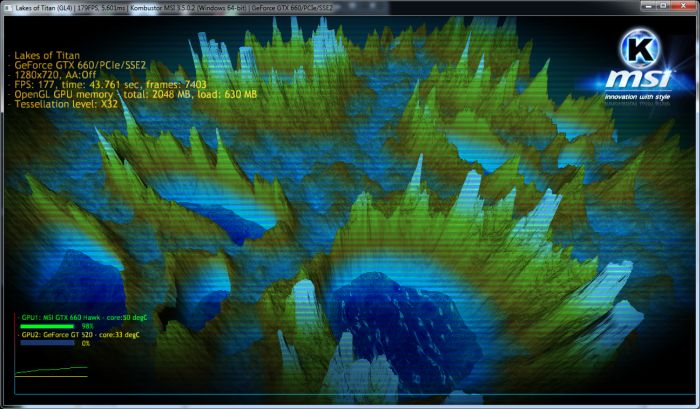 FurMark-based stress test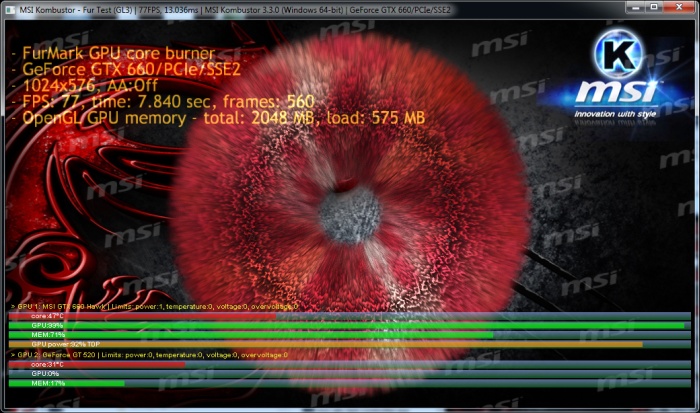 MSI Radeon HD 7970 box detail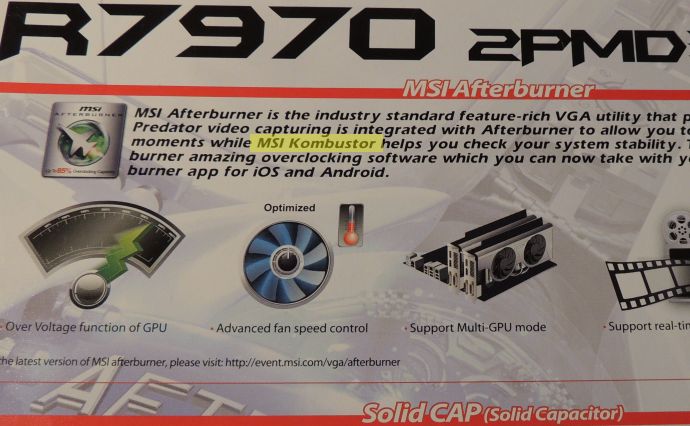 2010-2015 MSI/Geeks3D. All Rights Reserved.
.:- G3D Network -:.