Archive for the 'PhysX' Category
I found this video about FluidMark:

It's true, FluidMark is really boring. I'll try to do better for the next benchmarks
I don't know how but I can no longer start .cpl files. CPL files are also called control panel applet and can be started directly in command line. You can find more information about cpl file here.
What I wanted to do is to start PhysX.cpl to display PhysX Properties. After some searches, I found the solution. Just enter control followed by the cpl file in the run box of Windows:

control PhysX.cpl

and you should get this: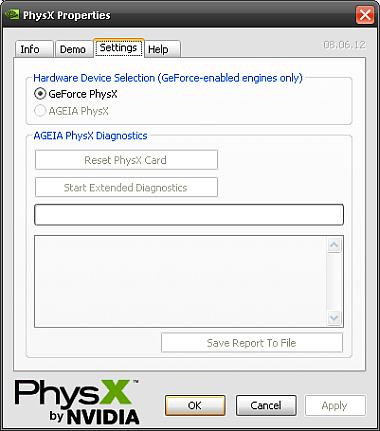 An interesting page that tries to collect the most full information about all games, packages and software products, which use Ageia PhysX SDK. Demoniak3D is listed in Game engines and wrappers section.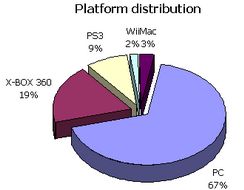 Link:
- Projects using PhysX SDK